Things you'll find here :
Other interactive work

Editorial / Graphic Design

Code (HTML5 & CSS)

UX / UI - case ctudies
Other interactive work (hover over the frames)
Notion Notebook, Austin & Claire
A collaborative notebook between Austin and Claire. We were documenting and publishing various notes, materials, and additional resources from the Visual Culture Seminar at Parsons.
This prototype is a small portfolio for my one line illustrations. As they usually are made from only one line, the portfolio also consists of one single line.
This figma prototype is a navigable digital translation of my experience (and increase in coffee consumption) during the first semester at Parsons and Cornell Tech.
Developed & designed a website / online portfolio for a personal trainer in Frankfurt, Germany. His goal was to provide an overview of his services to his current and also potential clients.
Form follows function - Dieter Rams






Redesign the layout of an article I read and liked. Typeset the content in different layout variations using a single grid system.
This web page enables the user to walk through snowy New York with a navigation system with different functions (for example letting the snow melt).
Editorial / Graphic Design
Re-branding a vinyl booklet & cover for Plantasia (music for plants) by Mort Garson. The idea was to translate the song's audio waves to a visual level by using spray paint, water and vibrations of the sound mambrane playing the album.
Aniis, Raum fuer Kaffeekultur
Some products for Aniis, Raum fuer Kaffeekultur in Frankfurt. Awning, stamp cards, menus, stickers and risograph
prints / illustrations.
The focus in this project was on the layout,
typography & typeset.
Skate, Smile, Fight / Charity project
Coloring book, flyers & posters for "skate, smile, fight". With this project we commemorated pro skater Dylan Rieder, who died of complications from leukemia. All proceeds from the book were donated to a foundation for children with cancer.
Illustrations & editorial design for a magazin (Frankfurt du bist so wunderbar). Topic : tourism in Germany.
This lexicon explains the term "feminism" with all its different forms, types and terms through illustrations and typography.
A Clockwork Orange // Nadsat
Magazine about Nadsat (a fictional language, used by the teenage gang in Anthony Burgess's dystopian novel
"A Clockwork Orange"). Exhibition 2018 @ Museum fuer Angewandte Kunst Frankfurt am Main, Germany
Italian Cuisine / Luigi Fabri
Designing a cookbook for an italian chef in Frankfurt who cooks in an simple and traditional way. I reflected his craft and simlicity in my design method through traditional, crafty paintings - with real paint and brushes.
Photography / Everything is art
Everyone perceives their environment with different eyes.
Through my work I want to show that there is art and design
in the simplest things (reflections, forms, structure, light,
shadow and color).

​
During lockdown I've built my own little risography studio at home to print my one-line illustrations and showcase them in galleries / restaurants in Frankfurt.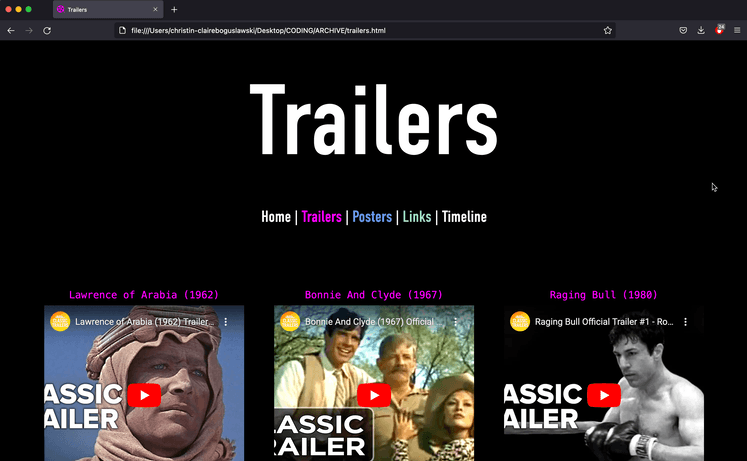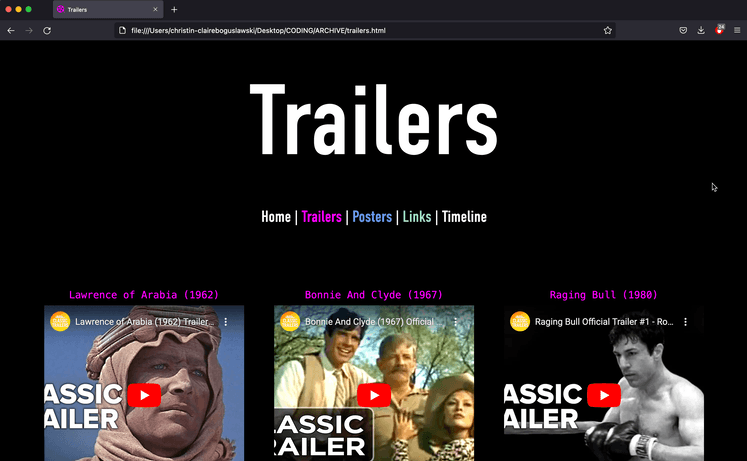 Project 1 : Tags / Things I like
My very first steps into coding.. a web page and list of things I like. I experimented with different types of elements.
Designing & coding an archive to organize material - in this case movie trailers, posters and links (which are housed on an Are.na channel and collected by someone else). A flexible system, that can grow and change over time, not a static website.
Travel companion feature for Google Maps
Solo project, Parsons / Major Studio 1
Digital sheet music platform to perform, collab and organize.
Multidisciplinary team project, Cornell Tech / Start-Up Studio
Re-designing the webflow for a tutoring agency.
Solo project, Parsons / Major Studio 1
CryptoEasy makes the process of learning about crypto ..easy. Solo project